Check Out All Upcoming Atlantic City Concerts and Shows.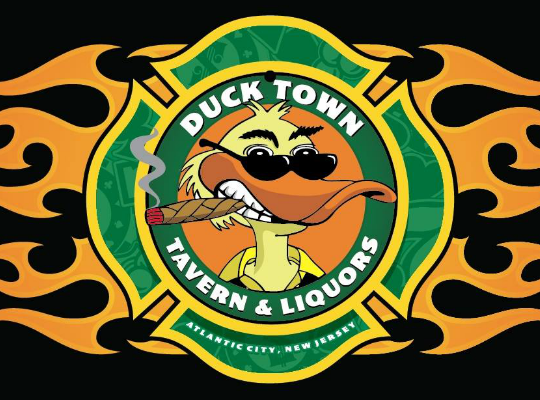 Ducktown Tavern
2400 Atlantic Ave. Atlantic City, NJ 08401 | P: (609) 449-1212 Get Directions!
Ducktown is a 24-hours-a-day operation, and that makes it a favorite of people who have been partying all night and don't want to stop, as well as those who have been working all night and want to grab a drink after their shift. If you're looking to take the party home, this family-run bar also has a connected liquor store so you can stock up for the next round. During football season, playoffs and especially March Madness, there's plenty to occupy your eyeballs on the bar's 20+ televisions.
Atlantic City Live Music
Atlantic City has always been known as one of the best destinations on the east coast for live entertainment, from the Boardwalk Empire era of speakeasies and Steel Pier's Diving Horse Show to crooners like Frank Sinatra and Dean Martin. The modern era of live shows in Atlantic City has been heavily influenced by Las Vegas's success. Venues like AC Boardwalk Hall and Borgata Music Box are equipped with comfortable seating and great sight lines from any perspective as well as state of the art sound and video.
If you're looking for something to do in Atlantic City, choose from house shows like Cirque, comedy clubs, and magic or catch one of the many major US tours which pass through AC. The great thing about seeing Atlantic City tour stops is the intimacy of the performances, unlike massive arenas like Barclays Center and Madison Square Garden, the largest venue in Atlantic City is only half their size, so even from the worst seat in the house, you're going to have a great experience.


Check out some of our featured shows below or give us a call at 866-881-2999 and book your Atlantic City show tickets today.
Featured Atlantic City Events
Hot Atlantic City Tickets
Best Available Atlantic City Tickets

ACTicketGuys.com has the largest selection of all levels of Atlantic City tickets. All of our tickets are priced competitively, and you'll be able to choose from many amazing seat locations when buying from the Atlantic City Ticket Guys LLC. If you have any questions please contact one of our Atlantic City Ticket Specialists Toll Free 1-866-881-2999.