Check Out All Upcoming Philadelphia Concerts and Shows.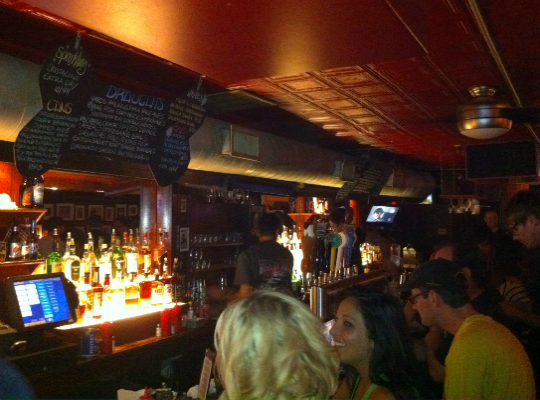 Good Dog Bar
224 S. 15th St. - Philadelphia, PA 19102 | P: (215) 985-9600 Get Directions!
The Good Dog Bar is home to the Good Dog Burger which is listed as one of the top burgers in the country by Eater! Add to that that their french fries were listed as one of the top 15 in Philly and you've got a winning combination! Serving up great food, reasonably priced drinks, and unbeatable hospitality and atmosphere, come see what makes the Good Dog Bar one of Philly's top any time hangouts.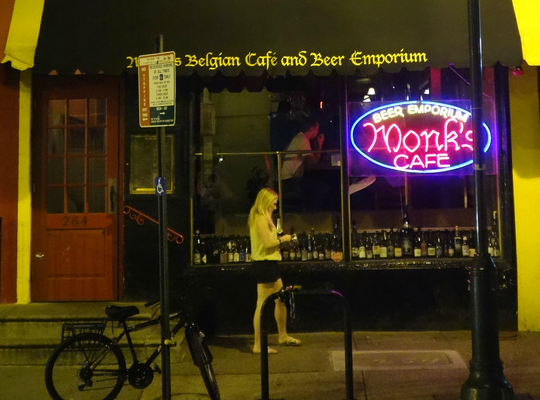 Monk's Cafe
264 S 16th St. Philadelphia, PA 19102 | P: (215) 545-7005 Get Directions!
Ranked as the best bar in Philadelphia by Philly Beer Scene Magazine, one of the top 15 bars in America by Travel & Leisure Magazine, from the moment you walk through the door you will understand just why! With one of the most interesting and broad selections of both import and domestic beers on tap and a mouth-watering menu complete with mussels, burgers, and sandwiches you just can't go wrong at Monk's!
Check out the hottest upcoming events in Philadelphia and choose from the best in sports, concerts, and theatre. Philadelphia is home to teams in all five major sports including the 2008 World Series Champions, The Philadelphia Phillies; The Broad Street Bullies, The Philadelphia Flyers; The Philadelphia Eagles, The 76ers, and Major League Soccer's The Philadelphia Union who play in beautiful PPL Park in Chester.
Philadelphia is one of the country's hottest live music scenes including the historic Tower Theatre at 69th and Ludlow, the intimate Theatre of the Living Arts on South Street, The Electric Factory, The Trocadero and great outdoor venues like The Dell East, Festival Pier at Penn's Landing, and Susquehanna Bank Center across the bridge at the Camden Waterfront.
The cultural immersion patrons experience at Philly's historic and state of the art theatres is one of a kind. Check out the best of Broadway when the top touring shows stop in Philadelphia at the Forrest Theatre- Jersey Boys and Book of Mormon are the most notable smash hits to visit Philly. The Kimmel Center and Academy of Music present shows by legends in their genres and cerebral comics like Bill Maher and David Cross.
No matter what your tastes are, you're sure to find something fun to do in Philadelphia and AC Ticket Guys offers the best tickets for any event. Take a look below at what's upcoming in Philadelphia.
Featured Philadelphia Events
Hot Philadelphia Tickets
Best Available Philadelphia Tickets

ACTicketGuys.com has the largest selection of all levels of Philadelphia tickets. All of our tickets are priced competitively, and you'll be able to choose from many amazing seat locations when buying from the Atlantic City Ticket Guys LLC. If you have any questions please contact one of our Philadelphia Ticket Specialists Toll Free 1-866-881-2999.