Alice in Chains - Atlantic City
Alice In Chains Live at Revel Ovation Hall on 5/9/2014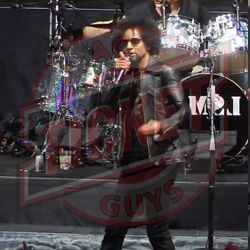 Alice in Chains is a name synonymous with hard rock. They came together in Seattle, Washington in 1987 when guitarist Jerry Cantrell and vocalist Layne Staley assembled a band together. Although widely associated with grunge music, the band's sound is more comparable to heavy metal with acoustic elements. Alice in Chains has released three studio albums, three EPs, two live albums, four compilations, and two DVDs. The band is known for its distinct vocal style which often included the harmonized vocals of William DuVall, who took over for Staley, and Cantrell.
Alice in Chains rose to international fame as part of the grunge movement of the early 1990s, along with bands such as Nirvana, Pearl Jam, and Soundgarden. The band was one of the most successful music acts of the 1990s, selling over 17 million albums worldwide, including 14 million in the United States alone. The band achieved two number-one Billboard 200 albums, 12 top ten singles on the Mainstream Rock Tracks charts, and six Grammy Award nominations.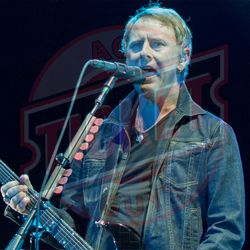 Call Toll-Free for Alice In Chains Tickets: 1-866-881-2999
Alice in Chains' current vocalist, William DuVall is performing with the band. DuVall replaced Layne Staley as the band's vocalist when Alice in Chains reformed after Staley's death. Alice in Chains has sold more than 14 million albums in the United States, released two number-one albums and 21 top 40 singles, and has received six Grammy nominations. The band was ranked number 34 on VH1's 100 Greatest Artists of Hard Rock. Alice in Chains was named 15th greatest live band by Hit Parader, and vocalist Layne Staley placing as 27th greatest vocalist of all time. The band's second album, Dirt, was named 5th best album in the last two decades by Close-Up magazine. In August 2009, Alice in Chains won the Kerrang! Icon Award.
Alice in Chains - Atlantic City Tickets
There are no tickets available.
Alice in Chains - Atlantic City Videos
ACTicketGuys.com has the best selection of Alice in Chains - Atlantic City seating locations anywhere online, guaranteed. We are a local company with a rather large selection of Alice in Chains - Atlantic City Tickets on hand. If you are interested in selling, we also will buy your seats, call 1-866-881-2999 for pricing.