Stagecoach Festival 2014
Stagecoach Country Music Festival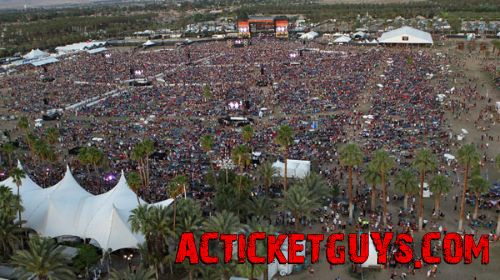 Stagecoach is multi-day festival magic, nestled where the palm-laden desert meets the jutting mountains of Indio, California. Started in 2007, it's the country cousin to the Coachella music festival. The lineups of the past have included of big names such as Toby Keith, Willie Nelson, Carrie Underwood, Taylor Swift, as well as less mainstream acts. The music ranges from country to bluegrass, and from folk to more rock-country. While the 2013 Stagecoach festival has passed, it isn't too soon to start preparing for next year, which is projected to take place from April 25-27, 2014. It's fun to stay and camp (there are on-site camping facilities available for RVs, and about 50,000 fellow music-lovers to party with), but if camping isn't your scene, Indio is in close proximity to beautiful Palm Desert, as well as Palm Springs, where resorts cater specifically to festival goers with pool parties and other fun events. It's also a good idea to buy your tickets as soon as they go on sale, because often times prices will rise the closer to concert dates. An added bonus to attending the festival is you might get to do some star-gazing; in fact, Ashton Kutcher was in attendance at this year's events and even got into a fist fight while there. You never know what you'll get to see!
Call Us to get your tickets to the Stagecoach Country Music Festival: 1-866-881-2999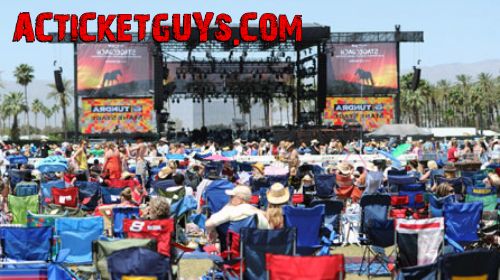 Stagecoach is about the culture of loving both food and music, and the crowd is generally friendly. While the music is the main draw for most, it turns into a mecca for BBQ lovers as well. There are multiple food tents available, with a tasty selection of food and drinks to keep you going (no outside beverages allowed!). One important thing to remember about Stagecoach: it gets HOT. Bring a water bottle and be prepared to hydrate! There are abundant water refil stations - and you should take advantage of them. Overall, Stagecoach is a fun country music festival with three stages, killer acts, great food, and a great crowd. Plan ahead, and book any campsites or other lodging in advance (make sure to check out the rules for camping, as they've been known to change). Most of all, prepare for one of the most entertaining and well-loved music festivals of the summer.
Stagecoach Festival 2014 Tickets
Stagecoach Tickets
The following events and venues match your search for "Stagecoach". To sort the list, click on the column header. To find tickets for the given event, date & time, click the tickets link in that row. To find events taking place at a matching venue, click that venue name.
Stagecoach Festival 2014 Videos
ACTicketGuys.com has the best selection of Stagecoach Festival 2014 seating locations anywhere online, guaranteed. We are a local company with a rather large selection of Stagecoach Festival 2014 Tickets on hand. If you are interested in selling, we also will buy your seats, call 1-866-881-2999 for pricing.